Enroll your managers, principals/directors, and new partners in the Transformational Leadership Program™ (TLP) to transform them into your firm's future leaders. This year-long, in-depth program begins with self-assessments as soon as you enroll. The TLP is designed to help your future leaders honestly identify their strengths and areas for improvement, develop strategies and skills to drive performance improvements, and prepare to take on meaningful roles in leading and managing your firm.
Combining a unique blend of learning and development techniques, our Transformational Leadership Program™ is more than soft skills CPE and a feel-good experience. For a full year, each TLP participant will engage in:
In-depth assessments including self-examination, input from their superiors, and a personality assessment designed to heighten the participant's self-awareness and aid in identifying strengths and areas for growth and development
Two in-person workshop experiences* where they will learn specific leadership, communication, management, people, and business development skills and build career-long peer networking relationships
Online, self-study and instructor-led web seminars that provide year-round learning opportunities
Tailored one-on-one coaching sessions for both the participant and their in-firm coach or advisor conducted by our leading CPA profession and behavioral experts designed to keep the process honest, accountable, and rewarding
A special project of their choice where they will be responsible for a specific measurable result that will benefit the participant and your firm
In addition, participants have the potential to earn at least 47 CPE hours and will gain access
to a host of electronic articles, tools, and resources to help them implement the strategies they develop and keep the commitments they make.
Participants can expect to invest a minimum of 60 hours during the twelve-month program if they take advantage of all the learning and coaching opportunities available to them (excluding travel time and time to develop and implement the difference-making project they choose).  The participant's in-firm coach can expect to invest a minimum of 16 hours in the program including participating in an assessment of the individual, three joint coaching calls, plus additional time supporting and mentoring their participant through the program and their special project. Read the full program overview, here.
When you register an up-and-coming leader in your firm for the TLP, he or she will join a group of future CPA profession leaders who will experience the same programs together for a year.
Our Spring 2020-2021 program is open for registration.  Dates, times and workshop locations are as follows:
Tuesday, May 26th, 2020 – 1:00PM – 3:00PM CT – Program Kick-off Virtual Roundtable

Friday, June 12, 2020

 – 10:00AM – 11:00AM CT – In-firm Coach Kick-off Virtual Roundtable – for in-firm coaches only
Tuesday, July 7, 2020 – 10:00AM – 12:00PM CT – "Understanding Diverse Personalities" Virtual Roundtable
Tuesday and Wednesday, August 4-5, 2020 – In-person Workshop 1 (in-person attendance required), "Learning to Truly Lead by Example" (Omaha, NE)

Friday, November 13, 2020

 – 10:00AM – 12:00PM CT – "Understanding Practice Economics" Virtual Roundtable
Tuesday and Wednesday, December 1-2, 2020 – In-person Workshop 2 (in-person attendance required), "Becoming a Great People and Business Developer" (Nashville, TN)

Wednesday, December 16, 2020

– 10:00AM – 12:00PM CT – "Market Trends that Impact You, Your Clients and Your Firm" Virtual Roundtable
Monday, April 26, 2021 – 10:00AM – 12:00PM CT – "Proposals That Win: Effectively Negotiating to Close More Business" Virtual Roundtable
Tuesday, June 1, 2021 – 10:00AM – 12:30PM CT – Completion Virtual Roundtable
Class size is limited to 26 and the program fills quickly.  The cost is $6,500 and includes CPE.  Secure your spot in the TLP at www.convergencelearning.com
If you'd like to discuss the Transformational Leadership Program™ and the difference it can make for your future leaders, contact Tamera Loerzel or call her at 952-226-1780.
---
Jen Wilson on "Who is the Ideal Emerging Leader in Accounting Firms Today"
Jennifer Wilson explores what the next gen leader looks like with the IFAC Global Knowledge Gateway.
---
This program includes group-live, self-study, and web-based events and is an intermediate-level program where the prerequisite is that attendees be manager level or above. No prerequisites or advanced planning is required to attend.
*The two in-person workshops are critical to the learning experience and are therefore mandatory. Please be certain the workshop dates work for you prior to registering. In the very rare instance that a participant has a serious, emergent complication and is unable to attend a TLP workshop, we will do our best to accommodate an alternative make up workshop option, if available, within one year of their missed workshop date.  Otherwise, the participant will be responsible for learning the content from that workshop via independent study of articles and recorded webinars that will be supplied by your ConvergenceCoaching coach, and reviewing your key insights learned with your Convergence coach in an additional coaching session. If the participant is unable to provide us at least 60 days' notice prior to the workshop they will miss, they will be responsible for covering associated catering costs for their food and any other TLP workshop materials for their regularly scheduled workshop and at the make-up workshop, if applicable, given that the hotel food, beverage and room block commitments will be affected by the late notice
** The "Market Trends that Impact, You, Your Clients, and Your Firm" Virtual Roundtable is one of the six required roundtables for TLP participants to engage in. This virtual roundtable will be open to the public, while the other five virtual roundtables are exclusively available to TLP participants only.
Terms and Conditions
If circumstances require that you must cancel your participation in the ConvergenceCoaching Transformational Leadership ProgramTM (TLP), you may be entitled to a refund.  We will refund the following prior to the program kick-off, based on the total program cost you paid:
90 or more days prior to the program kick-off call – Full refund
45 to 89 days prior to program kick-off call — 50% refund**
Less than 45-days before and after program kick-off call – Not eligible for refund***
**Should you need to cancel your participation in the TLP seven (7) or more days prior to the program kick-off call, you may identify an alternative qualified, high-potential candidate from your firm to participate in the program. If this option is chosen, your registration fee will be transferred to the new participant.
***Additional charges may be incurred for any fees related to hotel attrition terms and food and beverage minimums contracted with the hotel related to the onsite workshops
Should ConvergenceCoaching cancel the program for any reason, participants will receive a full refund for the TLP registration fee. ConvergenceCoaching reserves the right to re-schedule the program workshops due to unforeseen or natural circumstances including but not limited to earthquakes, hurricanes, extreme weather, etc., and we make no guarantee on alternate dates or locations.  It is advised that you should not purchase non-refundable airfare or book non-refundable hotel reservations and you will be responsible for any charges incurred to change or cancel your travel arrangements.
For more information regarding our refund, complaint, and program cancellation policies, please contact us.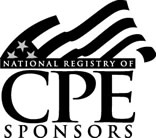 ConvergenceCoaching, LLC is registered with the National Association of State Boards of Accountancy (NASBA) as a sponsor of continuing professional education on the National Registry of CPE Sponsors. State boards of accountancy have final authority on the acceptance of individual courses for CPE credit. Complaints regarding registered sponsors may be submitted to the National Registry of CPE Sponsors through its website: www.learningmarket.org.